in only four years, DOC NYC has emerged as one of the most important documentary film festivals in the united states. this year, with works by errol morris, michel gondry, oliver stone, sarah polley, as well as a couple of exciting danish directors (including yours truly), it is a privilege to have my short documentary, THE EMERGENCY KIT, included in such distinguished company.
here is a brief overview of some of the thought provoking films that i will be sure to catch over the next 8 days. i've organized the selections into categories such as WHIMSY, HEARTQUAKE, POP and UPLIFT!
and, FWIW, a google calendar of these same selections is available here.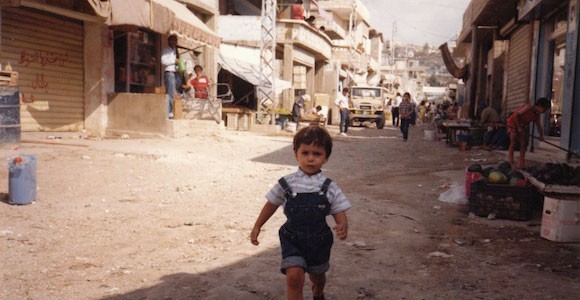 - - HEARTQUAKE (as in heart-stirring, heart-breaking, heart-quaking) - - 
one of the highlights of the festival is certainly its opening night film, errol morris' THE UNKNOWN KNOWN, featuring a portrait of donald rumsfeld. a "verbal duel over recent history" that echoes (or perhaps adds another chapter to) his seminal work, THE FOG OF WAR. errol morris will be there himself.
many of you have already heard of BLACKFISH, an astonishing account of one particular orca whose early abuse leads to horrific yet argumentatively foreseeable consequences. far from an attack on the species, this film presents a scathing commentary on the entertainment industries that profit from the "killer whales."
many of the children of hippies now have children of their own, and in AMERICAN COMMUNE, two such daughters of a certain revolution return to the tennessee site of their upbringing in order to reexamine their mother's deferred dreams of a utopian society.
american director joshua oppenheimer lives in copenhagen, while his danish-produced film THE ACT OF KILLING is a front runner for awards at this year's festival. with errol morris and werner herzog onboard as executive producers, this documentary about the present day hero worship of the indonesian death squads, that murdered hundreds of thousands in the 1960s, promises to stir emotions. oppenheimer is in town for the screening.
in keeping with truth in politics, THE UNTOLD HISTORY OF THE UNITED STATES returns to the forefront, with oliver stone at the helm, this time with the never-broadcast prologue to his eponymously named ten-hour series that was created for showtime. the director will be there in person.
- - WHIMSY (as in light of foot, playful in spirit) - - 
michel gondry's IS THE MAN WHO IS TALL HAPPY? is the festival's curtain closer. it's an extended animated conversation with noam chomsky (as in, literally animated), which focuses on the emergence of language, among other things. gondry will be at the screening. hooray!
we all deal with stress differently, and that's the driving motivation for why i made THE EMERGENCY KIT, a short documentary about a seemingly ordinary woman who goes to extraordinary lengths to prepare herself for certain catastrophe. the film is part of the OBSESSIONS program. i hope you get a chance to see it! on the same bill is janna jude's rollerskater-centric SKATE YRSELF CLEAN.
EXPOSED is the u.s. premiere for a work that explores the world of modern burlesque, often called subversive and underground, but just as often called mischievous and fun. the film stars "the world famous *BOB*," bunny love, dirty martini and a host of others. directed by beth b.
if you seek beauty, then you will find it, especially where you least expect it. PEOPLE & PLACES is the shorts program that delivers this in spades and i can't wait to see it. it includes LOST VEGAS, about the people who live in the miles of little known flood tunnels that run under the famous las vegas strip.
- - POP! (as in culture, as in song, as in of the moment) - - 
you loved the levitated mass. you hated the levitated mass. here's a road-trip story of how it all came together, with a few thoughts on what it all means. director doug pray will be there to introduce the film, LEVITATED MASS: THE STORY OF MICHAEL HEIZER'S MONOLITHIC SCULPTURE.
there would be no riot grrrl without kathleen hanna, and yet the movement continued long after she disappeared. THE PUNK SINGER reveals what happened, offering a glimpse of hanna's career relaunch.
if you believe that new yorkers live in small apartments, then consider TINY: A STORY ABOUT LIVING SMALL, about a couple that lives in a house that's no larger than a standard parking space. an inspiring investigation of sustainability and mindful living. both directors, merete mueller and christopher smith, will be there for the screening.
surveying the highs and inevitable lows in the film trade, MISFIRE: THE RISE AND FALL OF THE SHOOTING GALLERY casts light on the famous production company's spectacular self-immolation, a tale that echoes many of the present-day trials and tribulations of dot com companies. director whitney ransick will be there in person.
REVENGE OF THE MEKONS promises to enter the pantheon of great documentaries about less heralded bands, this time the subject is england's THE MEKONS, who are now based in chicago, with a repertoire that runs from punk to folk to dub. they are often described as a "post-punk, cowpunk" kind of band.
UNORTHODOX follows three rebellious teens who have all rejected their religion but then spend a year at an israeli yeshiva. the film is accompanied by THE BULLETPROOF STOCKINGS about a hasidic alternative rock band that plays exclusively for women.
- - UPLIFT (as in behold the human spirit) - - 
sarah polley's STORIES WE TELL ostensibly reveals a family secret that has been hiding in plain sight for decades, but it's really a touching examination of nostalgia, family mythologies and "fact," where the truth can only be found through compassion and forgiveness.
for those of us who wonder what it's like to survive a commercial airline crash, SOLE SURVIVOR explores an ad hoc self-help group of crash survivors, brought together by their complex reactions to their miraculous survival. director ky dickens will be there for the screening.
directed by a friend from my copenhagen days, mahdi fleifel (who grew up in a refugee camp) brings A WORLD NOT OURS to new york, a film about the residents of a palestinian refugee camp. mahdi has a great eye for details, the small, melancholy pleasures of life, and this film will no doubt offer a similar compassion and humor.
a chinese-american woman who, for more than 70 years, has been part of the african-american movement, the award-nominated AMERICAN REVOLUTIONARY: THE EVOLUTION OF GRACE LEE BOGGS is a portrait of a writer, activist and philosopher whose vision of revolution offers many surprises.
when it comes to schools in america, if you think that all is lost, then i urge you to check out patrick creadon's inspiring IF YOU BUILD IT. set deep in the heart of one of rural america's poorest counties, it's the story about PROJECT H, where two idealists are the catalysts for a local revolution that will have you reconsidering america's education system. some of you may recall that i made a brief portrait of this project earlier this year, for the IxDA awards.
given my history with souvenirs, it shouldn't surprise anyone that i'd have a soft spot for THINGS LEFT BEHIND, a film about the art exhibit that was devoted to the artifacts left behind from the atomic bomb in hiroshima. director linda hoaglund will be there to introduce the film.
aficionados of cultural theorist stuart hall will not want to miss THE STUART HALL PROJECT, an expressive "journey through the second half of the 20th century" that is also a study of an inspiring and important figure in american academia.
EAGLE BOY by gry elisabeth mortensen reveals a clash of cultures when a young native american boy moves to norway, one of many short films that are part of THE KIDS ARE ALL RIGHT shorts program.
half a century after the supreme court established the right to counsel, GIDEON'S ARMY follows three young public defenders who are part of a group of idealistic lawyers in the Deep South seeking to transform the way americans think about the concept of "justice for all." this film screens already tonight!
with films from across the globe, and a special focus on music for this year's festival , DOC NYC is truly an excellent cultural event that i hope you'll have a chance to experience.
and please remember that many of the films are part of the festival's competitions. embrace the democratic process, bribe the jurors to vote for THE EMERGENCY KIT! 
cheers,
christian
christian svanes kolding is a director and artist from denmark whose work has appeared at the Museum of Modern Art (MoMa) in new york, as well as in film festivals throughout the world. he is based in new york. more information is available right here!